Direct lithium extraction processes are the engineering solution to add more value and extract more Lithium Carbonate equivalent from mining ventures especially in South America. The technology is focused on brines. Check out an overview of lithium for batteries
Reduction in cost
Faster process
Modular and therefore scalable.
Improvement in quantity of LiCO3 or LiOH recovered
Reduction in carbon needed
Methods of DLE
There are 3 primary technologies for DLE in brine.
Companies using direct lithium extraction technologies
There are multiple technologies and the race is on to find the most effective.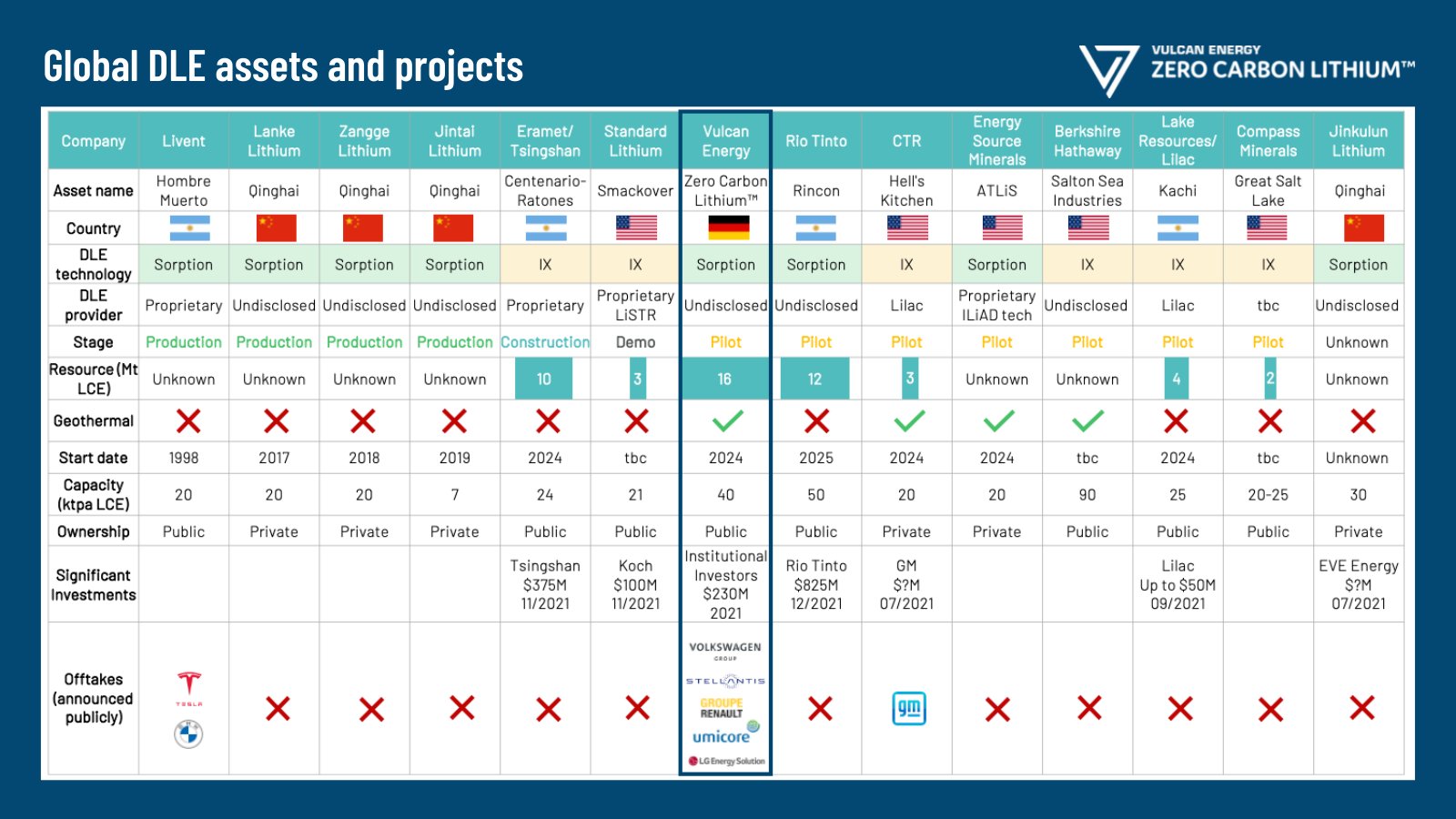 Vulcan Schemematic – geothermal energy plant. With the brine after using the energy for geothermal power then extract lithium and then finally reinjection of brine back into the ground.