On Michael Liebriech Cleaning UP podcast 132 with John Burke active transport challenges were discussed. The challenge is that car numbers have doubled in the UK in 20 years. From 27m in 2000 to 43m in 2023. The roads have not increased and cars are using local traffic networks (LTN) that are designed to slow traffic down. The LTN were never designed to be the overflow from the major arterials.
This fascinating discussion on 15-minute cities and LTM (local traffic networks) highlight data that show LTM reduce emissions, decreases crime and decreases road deaths.
How do we get active transport? Stop the lobbying by the car lobbies on transport planners.
Active Transport Challenges – How to Stop Short Trips
12% of car journeys are business or commuting.
50% are for leisure or shopping
40% of all trips are under 2 miles (3km).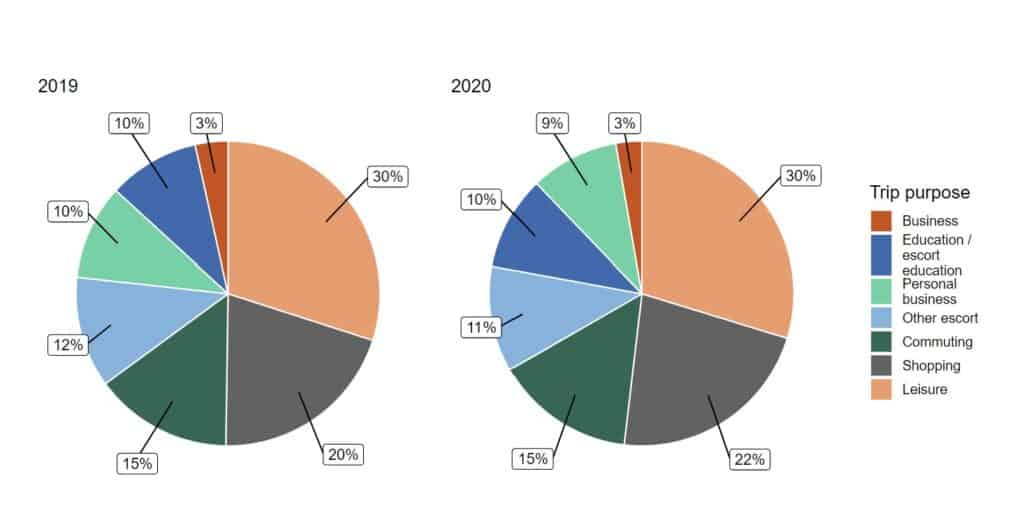 Cars Are Getting Bigger
Furthermore, in UK, houses seldom have garages, so cars are now parked on the narrow streets. Cars are getting bigger in every country (Japan is the exception)