Electrifying Australia with solar and batteries for home and community battery storage will meet the Net Zero goal. The cost is expected to be about 2% of GDP. If electrification is done right, the value is over $5,000 for each of the 10 million households. There are many ways of doing this. Five key ingredients to achieve this is as follows.
Cheap roof top solar. 30% of 10 million households is 3m PV panels
Install lots of panels. A good number will be at least 10 kW of panels, and preferably 20kW
Battery storage should last at at least 24 hours. Each residential dwelling needs a 20kW battery.
Replacement of petrol and diesel vehicles with electric cars.
Change of any gas based hot water and cooking with electric.
Cost of Community Battery
Check out the Pumped Hydro article on costs of big batteries. A grid scale battery – with a 10 year life has a capital cost of about $150MWh – or about 15c per kWh – about the same as the cost of the transmission costs in a retail power bill. The value is that energy from local solar panels can be stored in that community battery for resilience and keeping prices low.
What Type of Battery?
Most think of batteries such as lithium-ion, whereas expect to see new chemistries and new systems over then next decade. Weight and size is not as important as long-lasting and as cheap as possible.
Hydrogen Based Home and Community Battery Storage
The Lavo energy storage device uses hydrogen to store energy in a similar way to a conventional battery system. Researchers at the University of New South Wales invented the battery system. The Lavo's modular HEOS unit uses electrolysis to convert electricity into hydrogen, and then it converts the hydrogen back to electricity via a fuel cell, as needed. A UK funded project will deploy the HEOS system.
The LAVO system has been developed by researchers at the University of New South Wales, and uses compressed hydrogen as the main medium for energy storage. Three times the amount of energy storage is stored by the LAVO. Lifetime is more than doubled claims the company. It utilises a metal hydride material, which absorbs hydrogen that provides a safe and stable medium for storing hydrogen over the long-term. The design is that the Lavo device can be safely deployed in residential and business settings.
Grid Scale Storage
For a broad overview, check out Allens Linklaters Jan 2022 Insight Big batteries – charging up for 2022
Tesla battery prices are indicative of the market in 2022. (See Electrek Article on Details)
A single Megapack unit is a container-sized 0.8MW/3MWh battery system with integrated modules, inverters (7.6 MW) and thermal systems and costs $1,235,890. Tesla claims that the Megapack is 60% more energy-dense than its Powerpack.
For 10 Megapacks, Tesla lists a price of $9,999,290 = $327.87/kWhr
A 100MW / 4hour battery has 400MWh of energy
Price reduces on size – a 100MW = $250/kWhr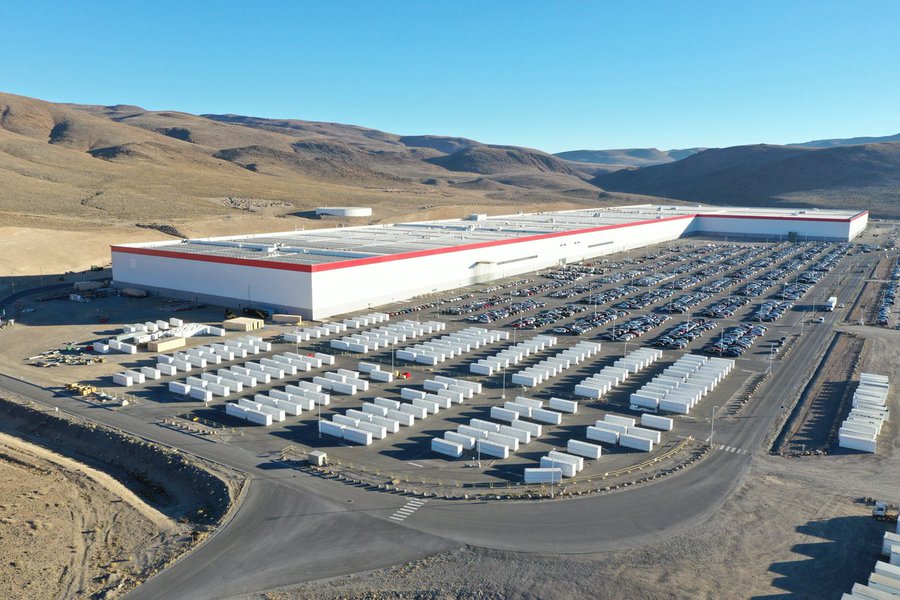 New Battery Technologies
Where weight and size is not an issue, many other battery technologies that do not suit lightweight, portable systems, or electric vehicles may become batteries or choice, if the price drops. Check out the post on new battery technologies. They could include:
Vanadium flow batteries
Polymer batteries
Examples of Community Batteries
Clean Technica describes 2 community batteries in this article