The basic principle of operation for iron air batteries is reversible rusting. While discharging, the battery breathes in oxygen from the air and converts iron metal to rust. During charging, the application of an electrical current converts the rust back to iron and the battery breathes out oxygen
Iron-air batteries are not new, first developed in the 1960s by NASA. USC & ARPA research projects in 2010 failed to create a product but Form Energy in 2017 has developed a commercial system and is in the commercialisation and manufacturing phases. (Co-founder is an ex Tesla executive)
The individual battery module is about the size of a side-by-side washer/dryer set
Contains a stack of approximately 50 x 1m tall cells.
Cells include iron and air electrodes – the parts of the battery that enable the electrochemical reactions to store and discharge electricity.
Each of these cells are filled with water-based, non-flammable electrolyte, like the electrolyte used in AA batteries
Store 100 hours
Slow to charge and discharge (slower than LiOn)
Claimed $20kWh ior 10x lower cost than LiOn (which is continuing to fall)
Competitive with legacy power plants
Claimed 17 times more cycles than LiOn, or 10,000 cycles or 30 years based on daily charge / discharge.
 Insensitive to overcharging, partial and deep discharge.
Area required is 0.2ha per MW. Higher density configurations would achieve >6 MW/ha.
Developed software "Formware" for management of the system.
Company Funding
Bill Gates-led invested through the Breakthrough Energy Ventures but the company has attracted investments of $25m from ArcelorMittal, one of the world's largest steel makers, Jeff Bezos, as well as Italian oil giant Eni and Macquarie Capital. Series D financing round raised $200 million. It's consumed $832 million in funding to date.
Progress of Iron Air Batteries to Full Commercialisation
The first pilot project announced with Minnesota electric cooperative Great River Energy with a 1.5MW/150MWh battery
The first name site is Georgia Power with a 15 megawatt /1500 megawatt-hour iron-air
Investing in a $750m manufacturing plant, and received $75 million incentive package to attract them to West Virginia. The factory should produce the first batteries by 2024
A 10-MW/1-GWh demonstration system in Minnesota near the Sherburne County Generating Station.
Factory to employ 750 people
Developed software Formware™ to manage battery, energy demand with AI for weather and systems
Form says iron-air batteries will form "power blocks" where iron-air batteries handle long load times, while lithium-ion batteries take care of spikes in demand.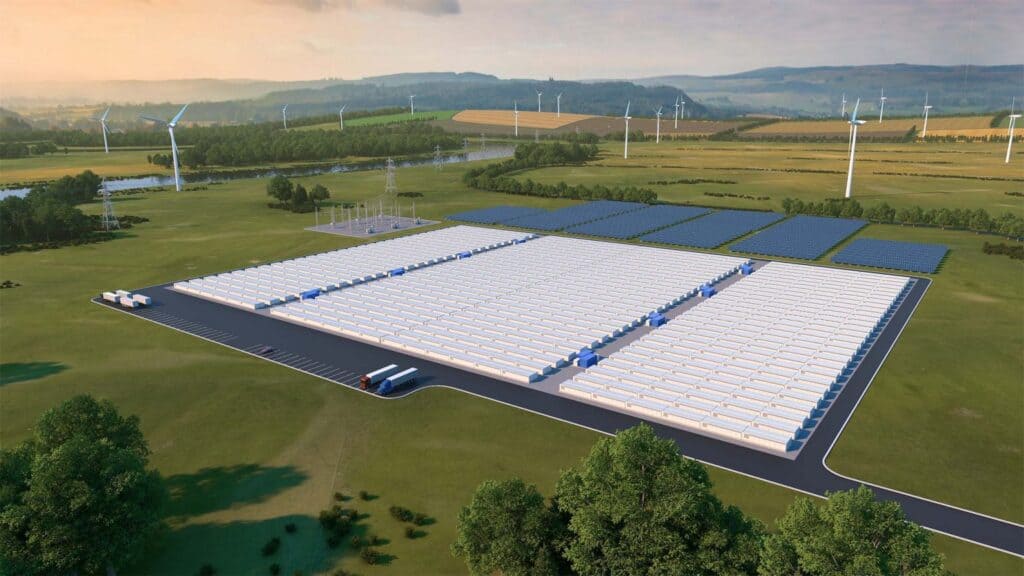 Competitive Solutions
A Dutch startup E-Stone was working on iron air but they appear to have closed down. Elustat is a Fraunhofer Institute EU funded project.
References