Chinese cars are coming to UK and the best example of this are the exhibits from the Fully Charged Show North electric car show held at Harrogate UK Friday 20th to 22nd of June
Practicalities
Getting around the site was difficult as 70 exhibitors were inside and 25 car exhibitors were outside. Test drives of major brands offered attendees experience although that required a UK drivers license and validation with the UK authorities!
About 17 talks were held each day. Each was 30 minutes, with a coordinator and a panel of 2 to 5 speakers there were plenty of topics to talk about.
Topics ranged from energy used for home electric chargers to battery developments to farming. Check out the full program here.
Thoughts and Impressions
On the Friday only middle-aged men were present. Almost no females. Was this a demographic of the renewable energy sector, or just that Friday is not a day for families? Turns out that the demographic of the Fully Charged Show is 92% older white males.
Males dominated attendance, as expected at car shows. Females were less than 10% of attendees. More women turned up on Saturday but still only about 20% of the people attending.
Robert Llewellyn is a hopeless facilitator in sessions always goes over time and always talks too much but he has probably more than anyone advanced EV and electrification in UK. So all excused.
No mention that transportation needed more than a change from ICE vehicles to EV. Simply increasing the number of EV cars was not a sustainable focus. This may be we are early on in the transition and there are no autonomous vehicles yet.
EV Suppliers
EV models were dominated by Chinese, Korean suppliers. Other suppliers had vehicles on display.
Brand
Manufacturer
Notes
Lotus
Geely
Geely has brought a number of brands back to UK so that car enthusiasts can identify with their "boyhood passion". Great marketing move.
Polestar
Geely
Also had a Polestar 2 BST 270 version – a 350kW version with a 0-60mph in 4.2 seconds
MG
SAIC
SAIC is moving to EVs and this MG SUV will be a competitor in that family light SUV market.
Maxus pickup
SAIC
This is a unit designed for US because it's about the same size as the Rivian. Similar in size to the Ford Ranger which is present in the UK fleet but not widely seen, unlike Australia. It is probably the size that can actually travel on UK narrow roads. Unlike the monster USA F150 style..
Spunky Cat Ora
Great Wall
A small sedan, similar to a Mazda 3 in size and an informal price was under £20,000. If pitched right it would be a hot seller.
Cargo van
Great Wall
Most UK tradespeople use a van for their work. You can look it up, carries reasonable weight. Currently the top 5 UK vans are
Mercedes-Benz Sprinter (5)
Citroen Berlingo
Vauxhall Vivaro
Ford Ranger
Ford TransitFord Transit Custom.
Otto
BYD
This small SUV is eagerly anticipated in many global markets including UK, Australia and Europe.
Smart
BMW
Model Y was best-selling car in Q3 2023 globally – Tesla took dozens of orders over the 3 days.
Kona
Kia
Small SUV, nicely appointed.
Ioniq 5, Ioniq 6, Niro
Kia
Kia existing range is well accepted but supply has been a constraint.
EV6GT
EV6GT demonstration model – a replacement for their Stinger ICE model
Genesis
Hyundai
Luxury niche model
Model 3, Model Y
Tesla
Model Y was best selling car in Q3 2023 globally – Tesla took dozens of orders over the 3 days.
ID.3, ID.4 BuzzID
VW
VW branded models
Cupra / Supra
Seat / VW
Saloon cars and as lower priced VW equivalents are seen over Europe but are more limited in UK.
Rivian Rt1
Rivian
A demonstration model, LHD. Lots of interest but unlikely to be available in UK.
E-Transit
Ford
Ford is making a limited number in Poland for the European market. They are smaller than the USA market. The LDV EV van was not at the show
Mustang Mach E
Ford
Available for test drive, and spotted around UK
Tesla Y and 3
Tesla
The Microlino is a small electric cross between an electric motorcycle and a small car. Front hatch opens up. Said to be big enough to hold one person and three cartons of beer. The company has handmade about 500 of these things in an Italian factory. The unit would be completely non-standard in terms of crash safety features as a car, but as a motorcycle? Range of 150km.
F150 Lightning
Ford
Many have seen the Ford F150 but the actual size is enormous. The tailgate is electric down, but not up. The cover on the back did not work. The vehicle was LHD, and there is no indication if the vehicle will be RHD. The back seats are like the ICE version and very minimal and uncomfortable. The front seats were fine. The consequences to have many of these in Australia will be appalling – there are F150 conversion systems for ICE cars.
Leaf-2, Ariya
Nissan
The Leaf is Nissans long-term model and they have begun a Leaf-2 model. Their new Ariya demonstration model was there with a "demnonstrator" sign and they had a cutaway new model. No delivery date.
Electra Trucks
Electra
Electra, a UK-based company showed off the truck lineup. They showed off their base model and also a garbage truck. They work with OEMs
Ariya H2 model
Toyota
AA had a demonstration model Ariya
Munro
Munro
Munro makes large EV jeeps and displayed a couple of them. No doubt there is a market for offroad custom e-vehicles, even at £50,000
Microlina
The Microlino is a small electric cross between an electric motorcycle and small car. Front hatch opens up. Said to be big enough to hold one person and three cartons of beer. The company has handmade about 500 of these things in an Italian factory. The unit would be completely non-standard in terms of crash safety features as a car, but as a motorcycle? Range of 150km.
E-Bikes
Only one e-bike distributor was at the show. ESkuta looks like they import their own UK designed Chinese scooters – with power at 250W and a range of 65km. UK regulations require the bicycle requires peddling all the time and if the pedals stop for more than 5 seconds, the bike stops. They are targeting the delivery of food or similar with this ECargo model . With the bicycle regulations, there is no license needed, no helmet, no tax paid and no insurance needed and can travel up to 25kph. However, it cannot be self-propelled. The UK government is considering changing the regulations but as the owner said as the committee is a bunch of old white guys sitting around a Whitehall table, they have little understanding of the personal mobility opportunities.. Mobile transportation decisions appear to be stalled.
They also import their own conventional small-wheeled e-mobility scooters.
EV Charging
Many of the indoor show exhibitors were EV charger manufacturers and suppliers. Large DC charging manufacturers including ABB was there, as was AUTEL, a B2B network provider of AC and DC chargers. Most EV chargers used 3 layer stack. The charger firmware, the software control system and a cloud based payment/management service. Most software was completely cloud-based software and there were a few of this software network charging providers
E.g. One home charger came with an OTA upgrade, and compliance with multiple network providers.
On-street parking systems were demonstrated. While 60% of UK houses have off-street parking, many of them will actually have something else on the street. (As many visitors note.) Solutions included pop-up boxes, Shell provide a retrofit to power poles that a local authority might supply (and make money on). Destination chargers mean that the scarce parking spaces on the street or in parking lots can be repurposed. Shell's stated plan is 100,000 by 2030 – the challenge is to do it faster.
Similar to Australia, apartments were challenging. Larger DC chargers in apartment complexes could distort energy pricing. Heard that one installation was going to be over £220,000 for a large supply.
Panel Discussions
Many panel speakers were ceos or owners or such of charging companies with a few specialists in batteries, agriculture or charging.
The format of 30 minutes was too short. There was only enough time for 5 minutes each and question time.
The farming was led by a farmers union spokesperson and it seems as though the farming has no idea about the changes and disruptions coming. Their focus is automation, but they recognised the potential of solar on roofs of the farm properties. There are no electric tractors or such around UK. For a look at EV Tractors check out this blog
I think the format of the sessions at half an hour was two little because while they had some question and answer sessions it really wasn't enough time to explore the topics in anything but a cursory manner and there was no ability to challenge the speakers
Shell was a presenter at one session No-one called them out for greenwashing. Their objective is to have up to 100,000 chargers available at petrol stations or destination chargers. A commentary was Shell could afford to do that within two years.
There was no focus on not having a car. It was all about having an EV. There was no commentary to reduce car ownership. The focus was actually owning and maintaining a BV car and dealing with the current concern of charging.
There was a small light plane called which was designed as a training aircraft for flight instruction. They had recently received funding from Airbus. The range was 80 kilometers (50 miles)
Vehicle Leasing
A number of EV leasing companies exhibited. Tax write-offs in the UK are generous and many choose salary sacrifice. Salary packaging is common. It means that fleet purchases range from a small car to Bentleys.
EZoo provides a short term rental of EVs – 1 month to 3 months although some can extend out. The market is, as an example, companies who appoint a new hire with a 6 month probation, and they want the car within a couple of days. Their Zoe is from £400 per month to a Tesla at £1100.
Includes all insurance, maintenance, tyres, roadside assistance and soon charging
They have no credit check so does not go against the company or the employee
1 month or 3 months
1 week's notice each month
Longer term available
Suits companies with staff on 6-month probation.
3-day wait for car
Only EVs
Solar and Batteries
Batteries halve the rate of return from solar panels. Most suggest the cost of solar panels is paid back within 7 to 8 years. However, adding batteries reduces payback to less than four years. Most systems cost about £10,000 with installation on a double storey, tile roof with scaffolding
The average purchase tariff across UK averages 41 pence per kWh.
The average consumer export sell price tariff was as low as 6p kWh although that tariff is currently about 11p.
Octopus offers time-of-day feed-in and export rates can be as high as £1.20 on half hour intervals.
Price of Solar and Batteries
4kW panels, 9.8kW battery, 3kW inverter 9,000
6.5kW panelsl9.8kW battery 5 kW inverter 11,000
With existing panels, 5kW inverter, 9.8kW battery
Electra Trucks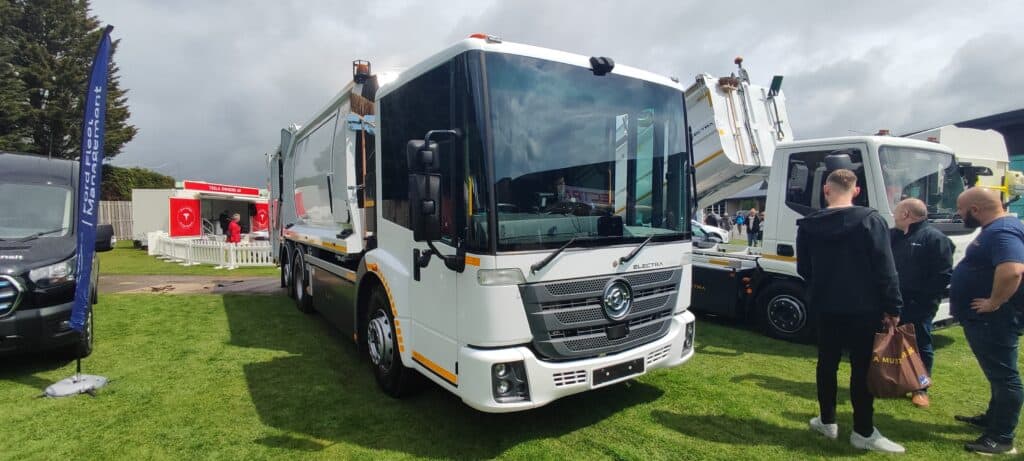 Kia and Hyundai EVs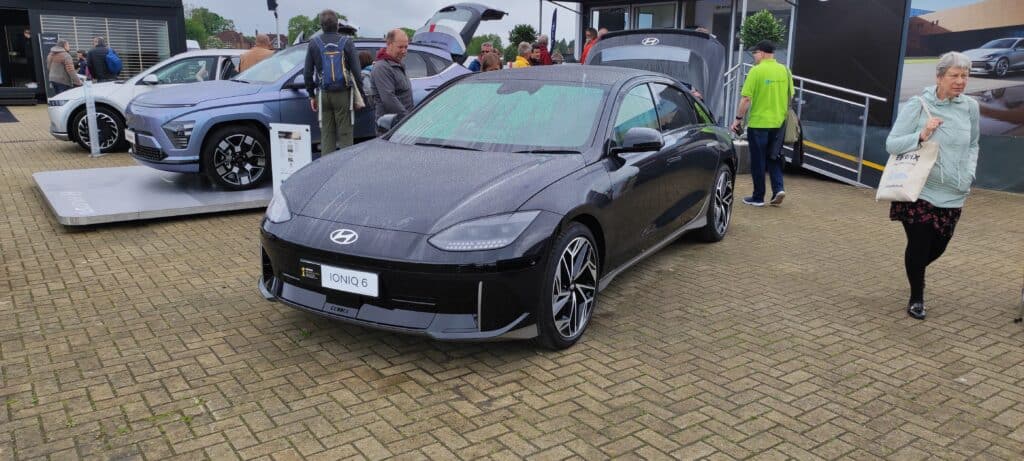 BYD Great Wall, SAIC, Xping – Chinese Cars are Coming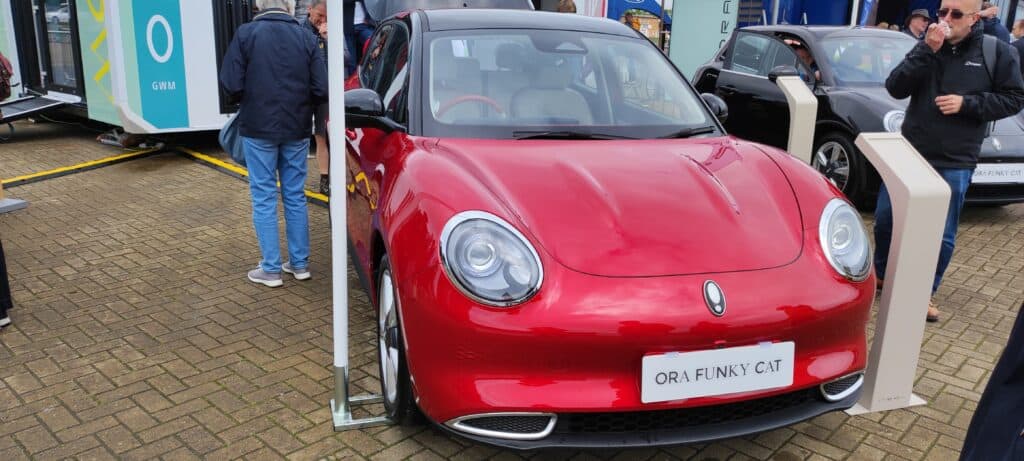 Ford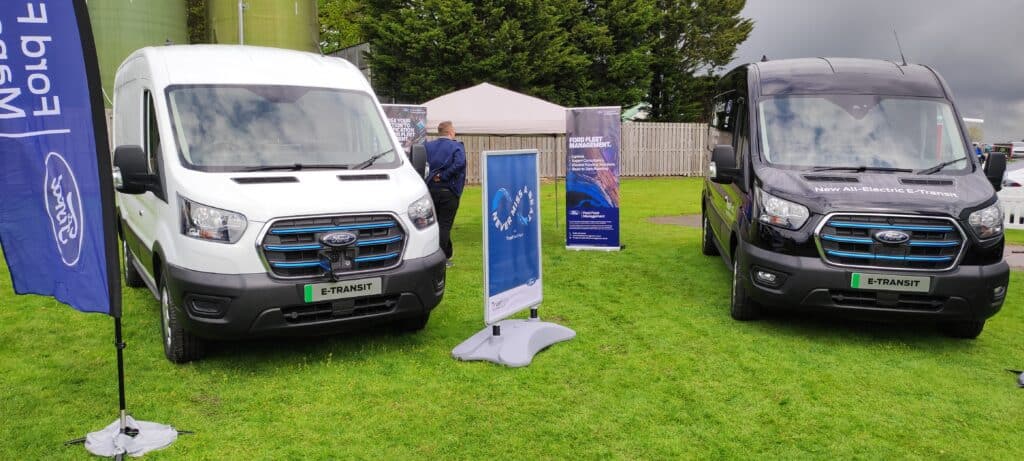 Volkswagen Group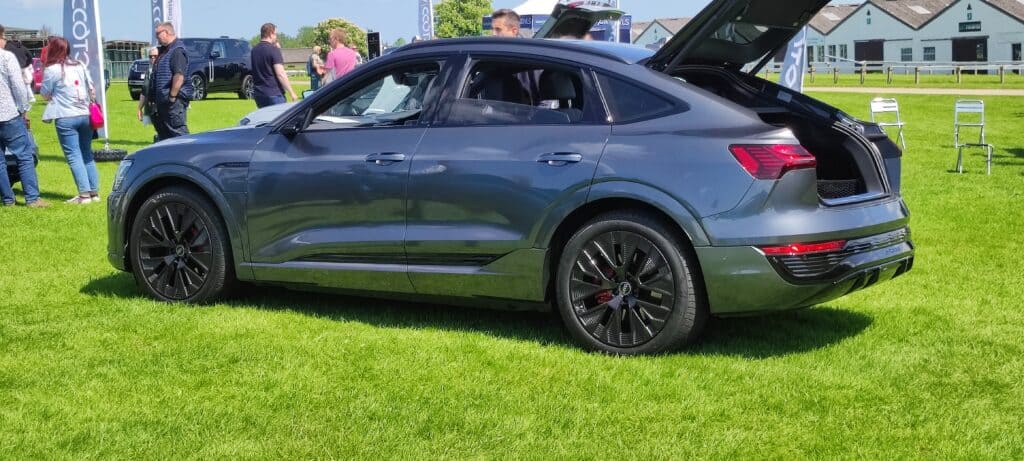 Toyota and Nissan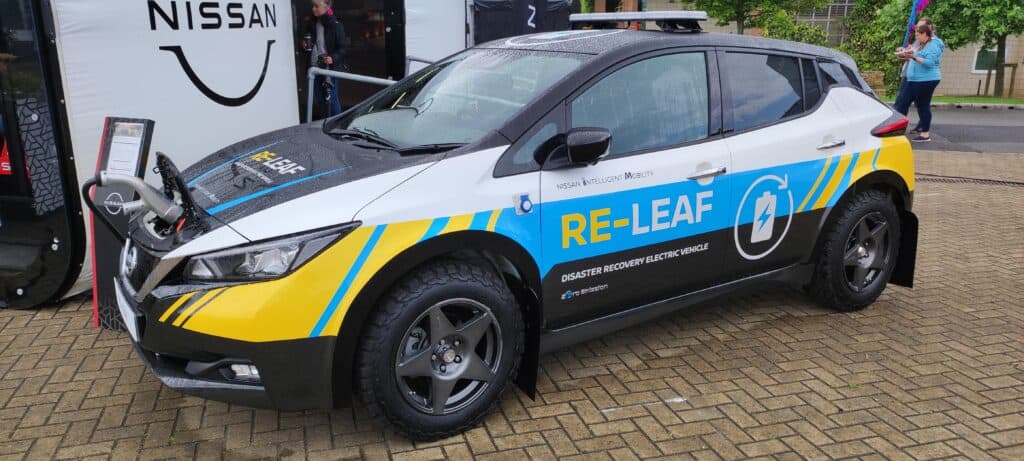 Rivian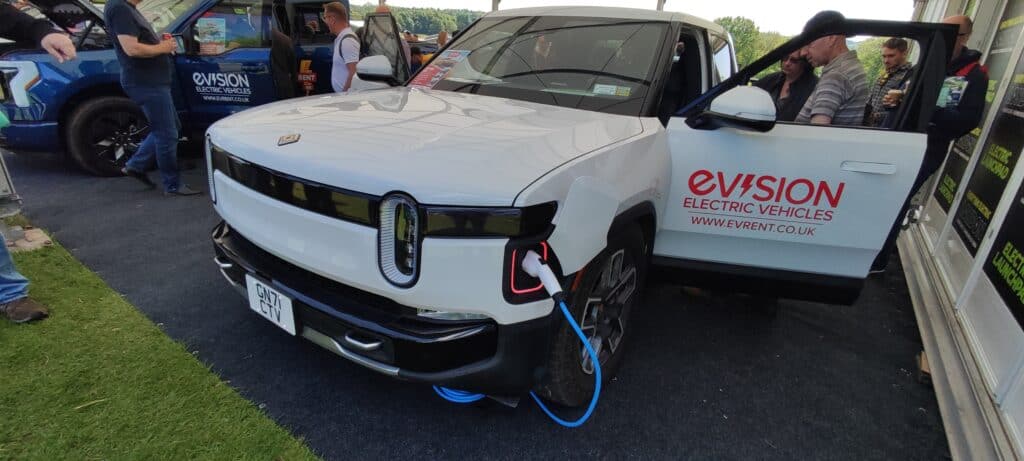 BMW and Mercedes Benz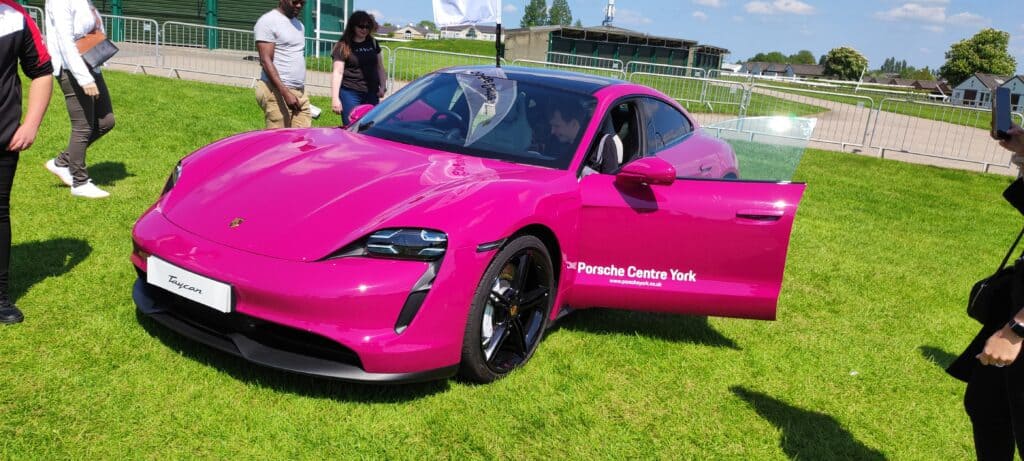 Fiat And Microlina
UK will get these new Chinese cars along with a range of cars from Korea and Germany.
Program